Commentary on Chanting the Names of Manjushri text
With Geshe Tenzin Legtsok
November 17 - December 1, 2023
This series is Online only via Zoom.
PLEASE NOTE A NEW DATE HAS BEEN ADDED – DECEMBER 1st
Dates:
November 17 (PST)
November 24 (PST)
December 1 (PST)
We are so pleased to announce this special teaching series with Geshe Legstok. This series will give a commentary on the Chanting the Names of Manjushri Text.
We felt given the significance of this text currently within FPMT it would be incredibly beneficial for students to be able to get a better understanding of what they're chanting. We've done our best to make this time available to as many students globally as possible. Recordings will be available for those who aren't able to attend the live session.
Geshe Legstok may potentially add additional dates if longer is needed to finish the text. We will start with two classes on November 17 and 24 (PST).
Time Zones:
November 17 and November 24
Santa Cruz: 6:30pm PST
New York: 9:30pm EST
November 18 and November 25
Melbourne, Australia: 1:30pm AEDT
Auckland, New Zealand: 3:30pm NZDT
Singapore: 10:30am SGT
Kathmandu, Nepal: 8:15am NPT
Delhi, India: 8:00am IST
London, UK: 2:00am GMT
You can use this time zone converter to find out the time for your local area:
https://www.timeanddate.com/worldclock/converter.html?iso=20231118T023000&p1=3467&p2=152&p3=22&p4=236&p5=179&p6=117&p7=176&p8=136
Leader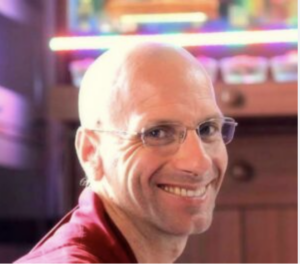 Geshe Tenzin Legtsok
Geshe Tenzin Legtsok graduated from Sera Jey Monastic University in South India where he studied classic Indian Buddhist treatise and their Tibetan commentaries in the tradition of ancient Nalanda University. He has been ordained as a Buddhist monk since 2001. Born in Virginia, USA in 1973, he obtained a Bachelor…
Learn more about Geshe Tenzin Legtsok