Weekly Drop-In Meditation
With Geshe Tenzin Legtsok
November 26, 2023
In-Person ONLY in the Wish-Fulfilling Temple
We are so pleased to be able to offer this weekly guided meditation with Geshe Legtsok. Geshela has kindly agreed to continue these sessions whilst he stays at LMB for the month of November to do some personal study. These weekly, hour-long sessions are of great relevance and value to long-term Buddhist practitioners as well as to complete newcomers to the Buddhist path.
Each week will be different to be able to provide students with a variety of different meditation techniques so they can find a style that works best for them.
Please note this event is hosted in the Wish-Fulfilling Temple. There is limited parking at the Wish-Fulfilling Temple site, if you are able-bodied please park in the lower car parks and walk up. Please allow 15 minutes to walk up to the temple.
As we're now in the winter months and the WFT is a double-height space it can be challenging to heat easily. Please wear warm clothes – we will have blankets available for those chilly mornings.
Leader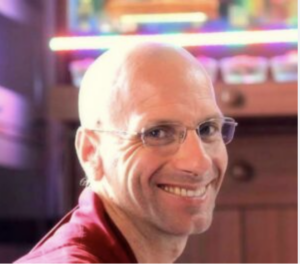 Geshe Tenzin Legtsok
Geshe Tenzin Legtsok graduated from Sera Jey Monastic University in South India where he studied classic Indian Buddhist treatise and their Tibetan commentaries in the tradition of ancient Nalanda University. He has been ordained as a Buddhist monk since 2001. Born in Virginia, USA in 1973, he obtained a Bachelor…
Learn more about Geshe Tenzin Legtsok