Lama Chopa Puja
With Geshe Tenzin Legtsok
November 22, 2023
Lama Chopa Puja
Lama Chopa, also called Guru Puja, is a beautiful, profound practice where we make offerings to and request blessings and inspiration from the Three Jewels and the Spiritual Teacher (whether or not the teacher is physically present).
Lama Chopa with Tsog Offering is an excellent practice for accumulating merit and pacifying obstacles on the path to enlightenment.
The Tsog Offering portion of the puja fulfills a commitment* for those Highest Yoga Tantra practitioners practicing Mother Tantra and restores vows and pledges that have degenerated.
*Highest Yoga Tantra Practitioners who would like to participate in offering Tsog at home may set out offerings of fruit, food, and flowers on their home altars and have on hand a small amount of meat and alcohol.
Leader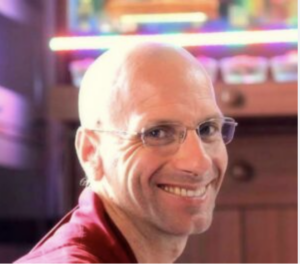 Geshe Tenzin Legtsok
Geshe Tenzin Legtsok graduated from Sera Jey Monastic University in South India where he studied classic Indian Buddhist treatise and their Tibetan commentaries in the tradition of ancient Nalanda University. He has been ordained as a Buddhist monk since 2001. Born in Virginia, USA in 1973, he obtained a Bachelor…
Learn more about Geshe Tenzin Legtsok