Path to Inner Satisfaction: An Introduction to Buddhism and the Art of Meditation
With Geshe Tenzin Legtsok
September 24 - October 22, 2023
This series is available In-person in the Gompa and Online via Zoom.
Welcome to our weekly series, Path to Inner Satisfaction: An Introduction to Buddhism and the Art of Meditation. This is a perfect series for all those who are new to meditation and all those wanting to deepen their meditation practice. Over the course of the five weeks, Geshe Legtsok will guide us on an enlightening expedition into the profound teachings of Buddhism, coupled with the transformative practice of guided meditation. Each class will include ~30 minutes of guided meditation combined with teachings and Q & A.
Week 1: Will focus on an "Introduction to Meditation," exploring the art of stilling the mind and finding inner tranquility. 
Week 2: Will takes us deeper into the realm of self-discovery with "Introduction to Analytical Meditation," a practice aimed at gaining insight into our thoughts and emotions. Exploring the concepts of who or what is actually doing the meditating?
Week 3: Will focus on delving into the themes of "Replacing Attachment with Contentment," learning how to find balance amidst life's fluctuations. 
Week 4: Will explore invaluable techniques for "Working with Anger and Cultivating Loving-Kindness," enabling us to transform negative emotions into unconditional kindness. 
Week 5: Will focus on "Developing Compassion," opening our hearts to embrace the interconnectedness of all beings and fostering a genuine sense of proactive empathy. 
Class Schedule:
Sundays 9:30 – 11:00am. 
September 24
October 1
October 8
October 15
October 22
*This series will be available In-Person online via zoom. Recordings will be available afterward if you miss one of the classes.*
Please note due to the SPC being away, Heather Fox will be the administrative contact for this series. If you have any questions please reach out to her at:
Leader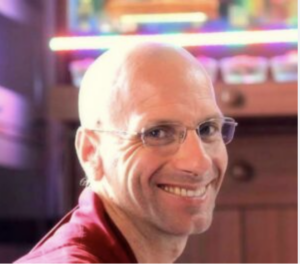 Geshe Tenzin Legtsok
Geshe Tenzin Legtsok graduated from Sera Jey Monastic University in South India where he studied classic Indian Buddhist treatise and their Tibetan commentaries in the tradition of ancient Nalanda University. He has been ordained as a Buddhist monk since 2001. Born in Virginia, USA in 1973, he obtained a Bachelor…
Learn more about Geshe Tenzin Legtsok