Timeless Wisdom for Today's World
With Geshe Tenzin Legtsok
September 27 - October 18, 2023
This series is available In-person in the Gompa and Online via Zoom.
Join us for this exciting new series with Geshe Legtsok. Over the course of this engaging journey, we will embark on a profound exploration of secular insights gleaned from Tibetan Buddhist teachings, unlocking the boundless potential of timeless wisdom in the context of our modern lives.
Over the first two weeks, we will immerse ourselves in the contemporary science of meditation, underpinned by robust scientific research that reveals its tangible benefits for our well-being and mental equilibrium. We will discover the transformative power of meditation as a tool to navigate the complexities of today's world, cultivating inner peace, and enhancing our capacity for resilience and focus.
In the following two weeks, our focus will shift to secular ethics, delving into the compassionate principles derived from the fundamental truth that all living beings want to flourish and do not want to be harmed. By exploring these ethical foundations, we will witness how incorporating them into our daily lives can tangibly soften our hearts and positively influence the world around us, fostering harmony, understanding, and compassion among all beings.
Join us on this enriching journey of self-discovery, as we blend the timeless wisdom of Tibetan Buddhism with the scientific insights of contemporary meditation and the profound impact of secular ethics on our interconnected global community. Together, let us forge a path towards a more enlightened and compassionate world.
Leader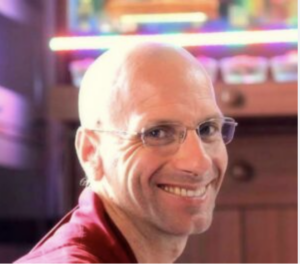 Geshe Tenzin Legtsok
Geshe Tenzin Legtsok graduated from Sera Jey Monastic University in South India where he studied classic Indian Buddhist treatise and their Tibetan commentaries in the tradition of ancient Nalanda University. He has been ordained as a Buddhist monk since 2001. Born in Virginia, USA in 1973, he obtained a Bachelor…
Learn more about Geshe Tenzin Legtsok